Get Certified /
Personal Trainer & More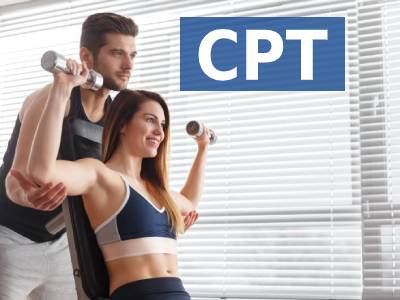 Certified Personal Trainer
Start your dream career helping people get moving and get healthy! The NCCPT has been certifying health and fitness professionals for 20 years and counting. We have been proudly providing cutting-edge education, tools and resources for thousands of fitness professionals throughout the U.S. and international markets. Nationally recognized and accredited, we provide students the best value for the best price.
Learn More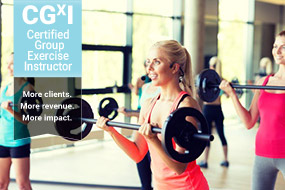 Certified Group Exercise Instructor
Take your skills to the front of the class! Group exercise takes center stage in most health clubs providing both trainers and clients an unbelievably fun way to stay in shape and keep members coming back. Both new and seasoned professionals can reach more people and increase their marketability by learning how to safely lead and motivate members through a variety of group class formats.
Learn More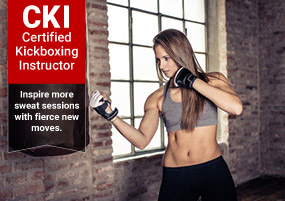 Certified Kickboxing Instructor
Reach new levels with a fat-scorching workout program clients can't get enough of! A 30-year master of martial arts designed the Kick2Fit kickboxing certification revealing his secrets to success in building fun and effective kickboxing sessions for clients of all levels. With his experience and unique training format, this certification will take your group classes or personal training sessions to calorie crushing heights.
Learn More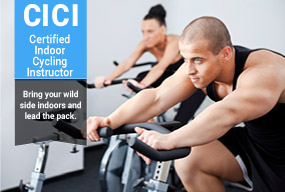 Certified Indoor Cycling Instructor
The power of the pedal goes beyond the rush your clients will feel as you lead them through the fastest growing group exercise phenomenon. They'll draft off your energy as you lead the class through flats, sprints and climbs, using advanced techniques taught by an Olympic cyclist. Reserve your watts for this high energy course!
Learn More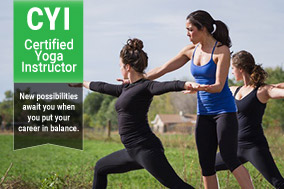 Certified Yoga Instructor
Are you prepared to reach new potential? Expand your mind as you expand your professional opportunities by becoming a Certified Yoga Instructor. With over 20 million Americans doing some form of a Warrior Pose every day, this niche of fitness has Americans sighing a big breath of relaxation. We suggest you breathe, get into your Mountain Pose and calmly click below to learn more.
Learn More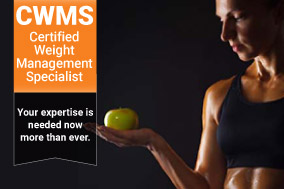 Certified Weight Management Specialist
Shaping the future has never been more critical in American history. We are at the tipping point of a large-scale crisis that can be remedied with the help of knowledgeable and capable fitness professionals. The certified professionals who take the time to understand the needs of those who are overweight and obese will be able to address the underlying fitness and nutrition needs of each individual client they reach and reap the rewards. Are you ready to shape the country?
Learn More
Certified Senior Fitness Instructor
COMING SOON
Certified Power Lifting Instructor
Powerlifting has seen a strong resurgence thanks to popular fitness programs and has gathered a strong interest from gym-goers. The goal of the Certified Powerlifting Instructor course is to provide professionals, coaches and athletes with the education, skills and instruction to understand the sport of powerlifting and safely coach clients in the three foundational lifts, squat, bench and deadlift.
Learn More