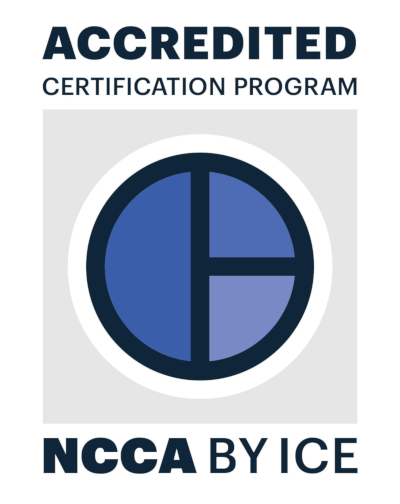 The CPT Exam is 140 multiple choice questions.
Only candidates who achieve a passing score will obtain CPT certification and must use that designation
You have two hours to complete the personal trainer certification exam.
A pass or fail result will be provided upon completion.
The exam is NOT open book / open notes.
You have six months from the date of purchase to take your exam.
If you do not take the exam within six months, a late fee will apply.
You must be at least 18 years of age to take the exam.
A valid CPR card and government issued photo ID is required to take the exam. Please visit our CPR page for more information on CPR.
NCCPT has partnered with American Safety Institute to give NCCPT Students a discounted rate on the personal training test.
Your CPT certification exam must be taken at a PSI testing facility. To locate a testing facility near you:
A list of available facilities will display.
After you purchase, a form will be provided that you must complete and submit to psi@nccpt.com, after which, NCCPT will submit your information to PSI. Please allow at least one business day after you submit the form for processing before calling PSI to schedule your personal trainer exam at 1-800-211-2754. Do not call NCCPT to schedule your exam. You may take the personal trainer test as quickly as 72 hours from date of purchase (depending on facility availability) or up to 6 months from date of purchase.
$79 proctor fee will be paid to PSI for the personal trainer certification exam.