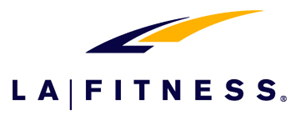 The positions are for the Portland, Oregon area.
Personal Trainer
Our ProResults Personal Trainers are true professionals, each possessing a certified Personal Training Certificate from a qualified, reputable organization. Their sole responsibility is to design customized workout programs and train our members based on their needs. There is an opportunity for advancement to Master Trainer, Group Trainer and beyond. All personal trainers are given a complimentary club membership.
Personal Training Director
The mission of the Pro Results Personal Training department is to take every single member from the level they are now, with their fitness and functional mobility, to the level they want to be in the fastest, safest, and most enjoyable way. The Personal Training Director manages this department by hiring the right sales and personal training staff, personally giving members introductory assessments and achieving department sales goals. This is a full-time position with the opportunity to advance. They receive paid vacation, full medical benefits, vision benefits and dental benefits. They are paid hourly, plus commissions, bonuses and receive a complimentary club membership.