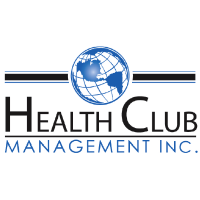 Health Club Management has opening for June of 2018 for Personal Trainers for a 75,000 foot wellness center located in Nebraska. Interested parties should reach out to:
Health Club Management attention: Lou Quint at - quint@healthclubmanagement.com
Wyoming Athletic Club owned by Health Club Management has an opening for a club manager/head trainer. This position requires a person with a passion to run the day to day operation of a satellite club of 9600 square feet, along with building the personal training program. Club amenities include, group X program, massage, functional training area, educational class room, free weight and resistance areas, cardio area, locker areas. The person who accepts this position will have input on how to grow this business and will be required to forecast a yearly budget.
For a job description all interested parties should apply to: Pat Bannister at - pat@itsmywac.com
Wyoming Athletic Club has an opening for a front desk manager, with room to grow into senior management. This club is located in Casper, Wyoming and is 65,000 square feet and full service. This site is looking for someone who likes and wants to build relationship in a small community and has a passion to see members and potential members gain results.
Interested parties should apply to Pat Bannister at pat@itsmywac.com for job description and phone interview.