Study
Upon purchasing,
you will get instant access
to our online study program
including the NCCPT Personal Trainer Manual
and step by step videos.
Prefer to have the materials in hand?
Click on the links below to purchase
hard copies of the materials
and have them sent
right to your door.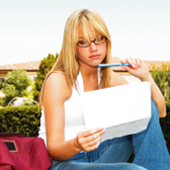 Test
Pay only $299
and you will have six months
to take the multiple choice exam.
Test your knowlege using our
Sample Test & Study Guides.

Click here
to purchase now
or call us at
1-800-778-6060