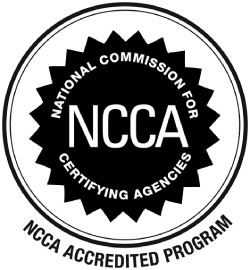 Continuing Education Units (CEUs): 1.0 units.
Fitness professionals who put passion to purpose are always looking for ways to help others get fit and healthy. Step out in front and lead the way towards a healthier future for those who desire a group experience. This fast-paced and dynamic environment calls for outgoing and motivated professionals just like you! Are you ready to get your group training certification and lead?
---
This is an entry level certification for candidates to safely and effectively teach group exercise in a group class format.
Prerequisites: Must be 18 years or older with a valid photo ID and valid CPR card.
Purpose:The purpose of the Group Exercise Instructor (CGxI) credential is to demonstrate that candidates have met established criteria for a group exercise instructor established by the NCCPT.
For more information go to the candidate handbook.