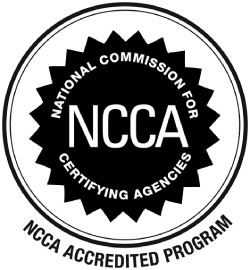 Continuing Education Units (CEUs): 1.0 units.
The Indoor Cycling Instructor Certification created by real cyclists! If you're passionate about cycling and like to help others, this is the certification for you!
Teaching is an art, however cycling is also very technical. You will need to be familiar with both the science and the art in order to become a successful indoor cycling instructor.
Created by John Platero, a 2-Time National Champion, 3-Time Master's Pan American Gold Medalist and multi-time Senior World Champion in road racing, mountain bike and the track; this Indoor Cycling Certification Course additionally features one of the best cyclists in the world, David Brinton, 1988 Olympian, 4-Time World Champion, 3-Time World Record Holder and 9-National Champion who brings his incredible insight to pedaling technique. These two cyclists provide the "tricks of the trade" along with real life experience on how train on a bicycle.
Become certified to join one of the largest training niches in the world, indoor cycling! From learning correct bike set-up and pedaling techniques to getting the most into each crank revolution, this indoor cycle certification is the most comprehensive training guide to ensure you become a top-rated Certified Indoor Cycling Instructor.
---
This is an entry level certification for students to safely and effectively teach indoor cycling in a class format or one-on-one training.
Prerequisites: Must be 18 years or older with a valid photo ID and valid CPR card.
Purpose:The purpose of the Indoor Cycling (CICI) credential is to demonstrate that candidates have met established criteria for indoor cycling instructors established by the NCCPT.
For more information go to the candidate handbook.