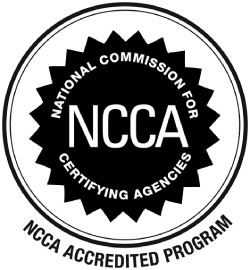 Continuing Education Units (CEUs): 1.9 units.
Opportunities to teach the ancient and transformative benefits of Yoga are everywhere, and now the NEW Certified Yoga Instructor Course presents the foundation for teaching Vinyasa Flow Yoga classes and obtaining your yoga certification online so you can study and learn at your own pace. The videos and manual cover the history and theory of Yoga, body structure and anatomy, yoga poses and sequencing, breath work, tools for teaching yoga effectively, instructing special populations and the business of the Yoga profession.
The online yoga instructor certification course allows you to study and practice at your own pace, from the comfort of your Yoga mat.
---
This is an entry level certification to help personal trainers, group exercise instructors and other fitness professionals incorporate and instruct students in Yoga.
Prerequisites: Must be 18 years or older with a valid photo ID and valid CPR card.
Purpose:The purpose of the Yoga Instructor (CYI) credential is to prepare students to safely and effectively teach yoga in a class format or one-on-one training as well as demonstrate that candidates have met established criteria for yoga instructors established by the NCCPT.
For more information go to the candidate handbook.